If you showed someone from the 1990s what MTV has become, they'd be pretty confused. Reality television has almost entirely replaced music videos. Luckily, there is a lot they would still recognize. That's thanks to the 1990s trends making a comeback in the past few years. If you're trying to create a video website, it's important to stay up to date on the latest trends. This list of the top comeback trends across fashion, movies, and TV will keep you in the loop.
 Dig Through Your Childhood Closet 
Leather Jackets are in again! While they can get expensive, and certainly aren't vegan, there are many great faux options. Hopefully, you still have yours from your high school days. A good leather jacket will look great with any outfit, making it an instant staple in your closet. 

If you asked someone to name one of the key components of a 1990s grunge aesthetic, the first thing that comes to mind would likely be a choker. As soon as the Kardashians began sporting them on Instagram, we knew they'd be back for good. While they may not be the most comfortable, they come in a variety of styles and can be paired with almost any cute, casual outfit. There are unlimited options. 

Jeans have gone through a lot in the past 30 years. From JNCO jeans to skinny jeans, every fit imaginable has been popular at one point or another. In 2019, high-waisted jeans from the 1990s are finally making a comeback. Nowadays, you're likely to find them paired with a crop top or band t-shirt at a music festival. 

How many times have you heard the word athleisure in the past year? It seems like every other article online is about the newest trend in track pants. This holdover from the 1990s treads a thin line between lazy and stylish. Either way, the athletic look for non-athletes seems to be here to stay. 

Band march is making its comeback. While there was a point in the 2000s, you wouldn't be caught dead in a graphic t-shirt, repping your favorite bands and artists is back in style. From edgy to quirky, a fitted band shirt with a pair of jeans is certain to make a clear reference to the 1990s fashion.
 Pull Out Those VHS Tapes 
This list would not be complete without mentioning The Lion King. A staple of many of our childhoods has made a comeback to the big screens in 2019. Voiced by a variety of celebrities, including Beyonce and Donald Glover, it generated a lot of buzzes. The jury is still out on how it compares to the original.

While not exactly a remake, Pokemon: Detective Pikachu is clearly reminiscent of the 1990s. Having made the transition from our Gameboys to movie theaters, many people have mixed feelings about this movie. Do you prefer live-action or a cartoon? 

The return of the 1990s movies has been great for Disney. In 2019, we saw Dumbo return to the screen. Directed by Tim Burton, this film diverged slightly from the original, but still warmed our hearts. Grab some popcorn, get cozy, and relive your childhood through this Disney classic. 

1990s movie remakes aren't limited to the films that make us feel warm and fuzzy! Stephen King's Pet Sematary is back and scarier than ever. If the original scared you, just imagine what modern CGI will do. We recommend viewing them as a double feature to see just how much things have changed. 

If one thing hasn't changed since the 1990s, it's how much we love Will Smith. While he doesn't star in the new Men In Black, we're excited to see the secret organization on our screens again. A spin-off of one of the quintessential movies of the 1990s, this movie is sure to excite.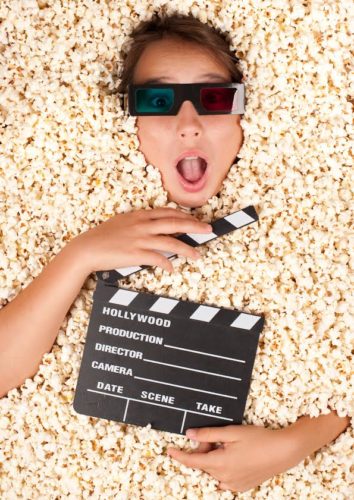 Replace Your Remote Control With a Keyboard 
Sabrina, the Teenage Witch, was a staple for almost all kids and teens in the 1990s. From teen drama to magic, there was something that caught everyone's eye. In 2019, Sabrina has returned in The Chilling Adventures of Sabrina. This dark, occult take on the series is more similar to the comics than the original show. Enjoy this grown-up take on one of your 1990s favorites! 

Full House was one of the most wholesome family shows on age. Now, you can catch all of Fuller House, and it's follow-up exploring the adult lives of the Tanner children, online. While it's still a bit cheesy, there's something special about seeing the kids you grew up with as adults. 

Will and Grace were special for its time because it was one of the first television shows with positive representations of LGBT characters. While that's not such a shock today, it's returning to television tackles contemporary issues such as the 2016 election and workplace discrimination. 

Soap operas aren't just for our parents anymore! With the return of the 1990s favorite Dynasty, you can enjoy all of the drama with none of the dated references. This is a drama created by and for young people. Settle in and watch!

While its lead actress has been met with a lot of controversies, the return of Roseanne is a significant sign that the 1990s are back and here to stay. If you grew up with this show, it could be nice to briefly put politics aside and settle back in with the familiar faces.